TRAINING AND SUPPORT
Empowering you and your people to become the experts
The process doesn't stop on completion of the installation. Our aim is to make the transition period as smooth as possible, so after deployment and once systems are ready for operational use, our focus turns to upskilling your staff and management teams.
HELPING YOUR TEAM MAKE THE MOST OF IT
Ultimately, it's your team's skills and expertise that drive the success of your business. Our on and off-site training days are designed to empower your staff in using the new EPoS or IT systems, so they can continue to deliver great customer service with the new technology as a backdrop.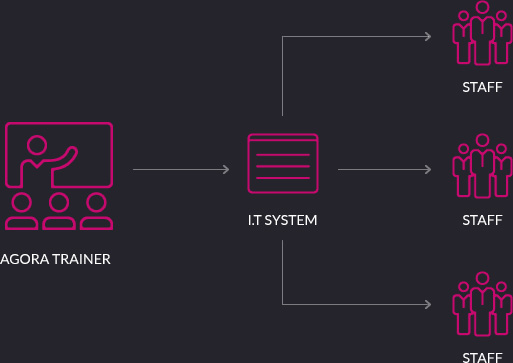 GO-LIVE SUPPORT
Our training programmes will ensure that your staff are confident in using your new business solution before the go-live date. But in case something unexpected happens on the day, our business trainers will be there to provide assistance and additional support to make the big roll-out as seamless as possible.
FLEXIBLE ON OR OFF-SITE TRAINING
Our diverse training plans have been developed to fit with your business and enrich your team's technical capabilities. Whether you would like to receive training on your own premises or attend one of our off-site training days, we will equip you with all the knowledge, skills and supporting documentation you need to master your new application or hardware.
Classroom-style course covering functionality and changes to existing systems
On-site session with members of staff on how the EPOS or reservation system works
On-site sessions with managers showing how to run end of day, reports and complete reconciliations on their new systems
One to one sessions with the IT champion, showing how to build and develop their systems to meet business requirements
Presentations used during the training sessions
User guides designed specifically for the customer
Crib sheets detailing common functions and processes
EPOS and other hardware manuals