PARTNER WORK
PROUD TO BE WORLD CLASS
Partnering with Oracle, we offer a complete range of services tailored to retail and hospitality outlets. By working with individual sites to understand their day-to-day operations we can ensure that their new Oracle systems maximise the efficiency of businesses and, most importantly, comply with the people behind them.

OVERVIEW
We are Oracle EMEA's major consulting partner, implementing its PMS and EPoS solutions for several of the largest global hotel and restaurant chains in the UK and Europe.

.01

ALL-ENCOMPASSING DELIVERY

Our teams have been certified in partnership with Oracle and qualified via the Oracle University. This expert knowledge means we can ensure all Oracle applications meet infrastructure and quality requirements. We oversee each part of a new installation, from coordination and management of projects, logistics and design, through to warehousing, hotstaging, database build and installation.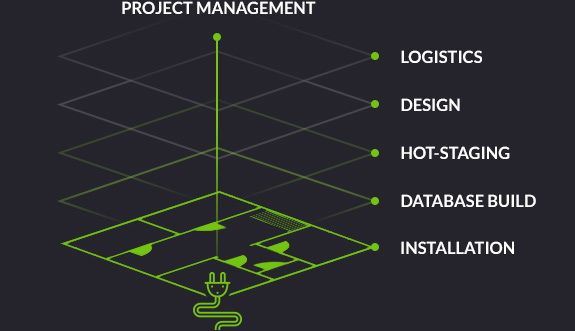 .02

AGILITY

By understanding our clients' unique requirements, we can respond to their ch acanging needs quickly, with minimal impact on operations. We execute transitions to Oracle hardware and software across entire estates of hotels and high street restaurants with no disruption to the business.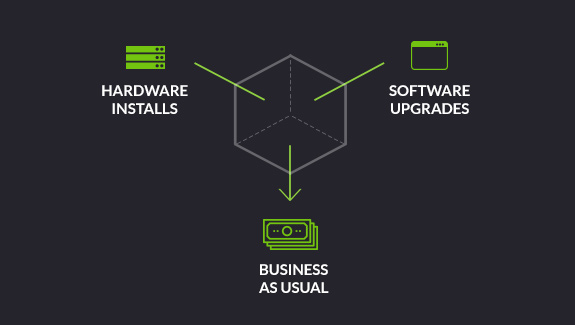 .03

KNOWLEDGE OF SYSTEMS

With our in-depth knowledge of the core systems used in retail and hospitality (including RES, Simphony and Opera), we are equipped to not only assist in the implementation of hardware, but also to offer specialist advice, training and post-installation support for all associated IT applications. We provide a direct point of contact for Oracle customers, answering their queries during and after an implementation.
Oracle MICROS Simphony is a powerful cloud EPoS solution used by some of the biggest names in worldwide hospitality. Combining highly customisable, modular, and scalable software with a wide range of hardware options provides customers with a flexible system tailored exactly to their bespoke business needs.
Through Agora's partnership with Oracle, we have developed a highly knowledgeable and professional team who are passionate not only about the solution but also those customers investing their businesses into it. Our team of consultants work daily with customers both small and large, from scoping workshops through to live support, all whilst understanding the individual business needs of each.
Our consultants can provide all aspects of a Simphony deployment including workshops, server commissionings, database configuration, training, and live support. Additionally, we can react very dynamically to scheduling demands ensuring rollouts continue despite unforeseen challenges.
We are extremely proud of this long-running partnership and has resulted in working closely with many major brands including Starbucks, Wagamama, Carluccios, IHG, Hilton and Marriott along with numerous stadiums and theme parks.
The Wagamama restaurant estate was migrated onto Oracle's Simphony solution by a dedicated project team. The rollout ramped up to three stores a day, four days a week, taking 12 stores per week live.
Agora's participation was central to the whole migration from project planning through to rollout. We surveyed, hotstaged and installed all outlets including three airside locations in Heathrow and Gatwick airports. Our specialist hotstage engineers built each site on the central system and then hotstaged site by site, the workstations, handheld & payment devices, printers, and kitchen display systems. These were packaged and delivered to site in advance of the migration day ready for our implementation engineers.
A team of engineers arrived on each site ready for a 4am start to ensure that the migration was completed and tested ready for store opening with zero impact to the operation. The legacy hardware was prepared ready for collection the following day.
Once live on Simphony, each site was supported by an Agora engineer throughout the live day and the following day to ensure a smooth transition. During peak trading times such as weekends, Christmas and Easter, Agora provided additional on call support to the businesses.
Oracle OPERA is the market leading property management system. The solution's functionality, reliability and scalability has secured its position as the de-facto standard for most hotels all over the world.
Partnering with Oracle, Agora has built an exceptional team of specialists who not only have an unrivalled knowledge of the system but also all have backgrounds working in hotel operations themselves. This combination of skill and an intimate understanding of the challenging environment enables our consultants to work efficiently and effectively with clients of all sizes.
Our team are involved with OPERA deployments on all levels including property builds, configuration, live-loading, training, and support. Equally their flexible working ethic means we can work around client needs such providing overnight cutovers and through-the-night support. Additionally, we have consultants that specialise in areas such as Sales & Catering, Interfaces and Back Office allowing us to provide the most well-rounded and extensive service possible.
Agora's team works tightly with Oracle's own consultants and project managers cementing our close partnership. Through this long-standing relationship we have been privileged to work with not only the world's biggest hotel brands, but also numerous smaller and independent clients.
In July 2020, the UK and Irish governments announced changes to VAT rates to help support the hospitality industries in both nations. Agora was tasked with assisting Oracle in updating a huge number of OPERA PMS systems across both nations. The late notice of the announcement combined with the financial importance was a challenging proposition.
For each system, all applicable transaction codes needed updating to ensure the new rates were applied. Furthermore, guest stationary needed re-designing to capture these new rates on the customer folios. Many clients also had POS changes completed in conjunction, requiring new codes to be setup and subsequently mapped though the various interfaces.
Following a brief introduction call with Oracle to discuss the requirements of the changes, our consultants were provided a list of outlets detailing the individual bespoke needs. Clients ranged from small independents to major world brands and to add additional pressure, included a mixture of both Hosted and Self-Hosted systems.
All changes were completed effectively and efficiently, with very little disruption to the businesses. Within the first week alone, our consultants had completed over 250 systems with full testing and verification of all changes. The project was fully completed within the month and received overwhelmingly positive praise.