PARTNER WORK
MITCHELLS AND BUTLERS
Proudly providing a fully managed IMACs service for over 15 years, we manage change in some of the nation's most well-known brands including Toby Carvery, Harvester, All Bar One, O'Neill's and Miller & Carter.

With a number of multi-skilled teams at hand, we deliver Mitchells and Butlers a tailored end to end solution. From consulting, planning and project management; through warehousing, pre-staging and testing; to cabling, installation and support; we have the ability to meet every requirement. Our teams have worked intimately over the years and understand not only the customer, but every branded outlet and every bespoke requirement.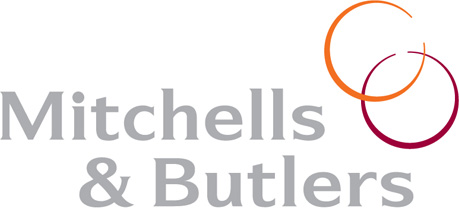 A CHANGING WORLD
As one of the largest operators of restaurants, pubs and bars in the UK, being ahead of the curve is imperative and the recent COVID 19 global pandemic has necessitated this more than ever. Throughout this time, Agora has continued to provide the dynamic, reactive and efficient response required to support the businesses.

The evolving climate in the hospitality sector has stemmed a number of projects, from reviewing and remedying Wi-Fi coverage, to the installation of additional handheld ordering devices and roaming payment devices. Every requirement has been actioned swiftly and to budget, ensuring the outlets can continue serving customers efficiently and effectively as the industry recovers.

Additionally, Agora continues to provide valuable support, advice and insight to the customer during this difficult time, ensuring that all works are completed in a timely, cost effective and sustainable manner.
PLANNING
Understanding every outlet inside-out is key to successful implementation. Our project managers are therefore available throughout for planning, advice and consultation. We complete detailed site surveys prior to works taking place, from cabling route maps through to Ekahau Wi-Fi plans, getting intimate with the site details ensures a smooth deployment every time.
.01

THE CABLING TEAMS

With every outlet having bespoke cabling needs, our team of NICEIC approved electricians and qualified data cablers ensure all requirements are met. From initially surveying routes and understanding the site layout, our cablers work around the businesses and where possible, ensure all works are completed outside of trading hours.
.02

THE ENGINEERS

Working alongside our project managers and cabling teams, our national engineering team facilitates a dynamic and swift on-site presence. From new installations to BAU support, our engineers know the exact technical requirements to ensure a successful visit every time. Additionally, our team liaises directly with the third-party vendors and network teams allowing swift fault-finding and efficient resolution of faults.
.03

WAREHOUSING & PRE-STAGE

Our on-site operations are supported by dedicated Warehousing & Pre-Staging teams. All customer inventory is held securely in our facility with the ability to report on stock levels in real-time. Equipment is configured and tested in a dedicated pre-staging environment thus minimising time spent on-site and impact to the businesses. Our logistics team ensure a prompt delivery to sites anywhere from Inverness to Penzance.
TRAINING AND SUPPORT
Along with any technical implementations, our teams personally understand the individual businesses. We are on-hand to support and advise the operation wherever required. From end-user training for new solutions, to fault-finding intermittent issues, our team passionately care about the outlet teams. Finally our P1 team are on-standby for immediate site attendance should business-critical faults develop.